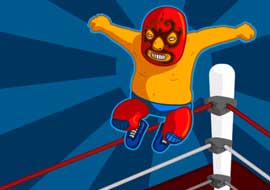 When Electronically Stored Information Reveals You're a Horrible Human Being or a Halfwit
When my son was eight- and nine-years-old, our Friday nights were spent eating pizza and watching WWE SmackDown. By the grace of God, it was a relatively short-lived period for him and not a life's calling.
Yet, for all the exaggerated theatrics and "Hero v. Villain" grudge matches, professional wrestling pales in comparison to the astounding performances that play out in some court cases – the one's where you ask, "What were they thinking?!"
The following three examples are cases where electronically stored information (ESI) was used as evidence. These are simplified recounts and I've focused on the details of each case that describe the baffling conduct of the party that fell victim to the "ESI SmackDown."
Now entering the ring…
Breach of Contract case: ComLab Corp. v. Kal Tire
In this case, ComLab claimed to have entered into an intranet service contract with Kal Tire.
As evidence, ComLab produced 20 printed invoices. However, Kal Tire denied ever entering into an agreement with ComLab or receiving any services from them. Kal Tire did acknowledge receipt of four invoices from ComLab, leaving 16 "Contested Invoices."
Doubting the authenticity of the Contested Invoices, Kal Tire requested to receive the invoices in their digital native format. In response, ComLab produced 13 paper hard copies of the emails it used to send the invoices (essentially printouts, not the digital originals).
Why hard copies? Well, the original emails were destroyed when the computer they were stored on was wiped after allegedly becoming infected with a virus. Luckily, ComLab's president had the good judgement to save the emails as PDFs before they were gone for good.
Kal Tire's expert witness testified that the metadata from several of the invoices attached to the e-mails contained "Last modified" dates and times that followed their "Date last saved," suggesting something shady was going on.
The Court determined ComLab "fabricated and spoliated evidence" and "that these acts were egregious, intentiona, and outrageous." Ouch!
ComLab's case was dismissed with prejudice and the company was ordered to pay all of Kal Tire's fees and costs, which came to $313,138.67.
***
Next up…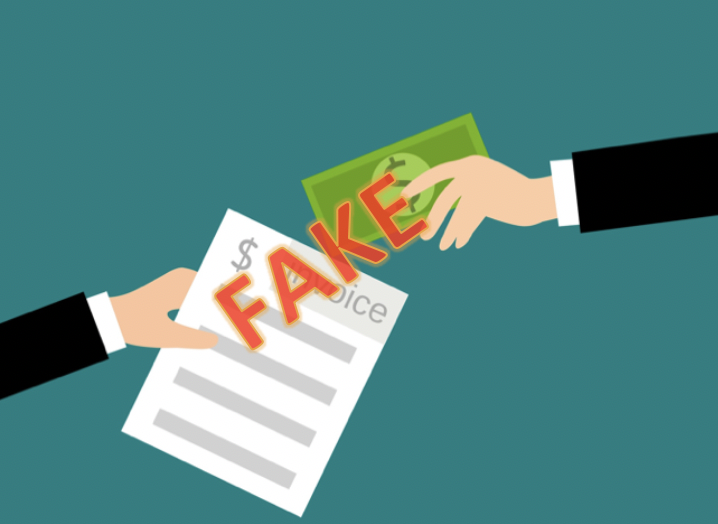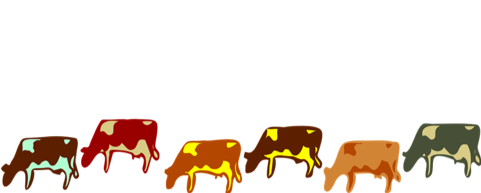 Breach of Contract, Trade Secret Misappropriation and Unfair Competition: OmniGen Research v. Wang
In February 2016, OmniGen sued its former employee Dr. Yongqiang Wang, as well as his wife Ms. Yan Zheng and their company, Bioshen. OmniGen alleged that while still in its employ, Wang stole trade secrets and used them to secretly create two rival businesses.
Earlier in July 2015, OmniGen sent a cease-and-desist letter to Wang claiming breach of contract and misappropriation of trade secrets. OmniGen also demanded that Wang make available to them all electronically stored information contained on his devices and the Court agreed.
 Instead, he travelled to China without producing his laptop, as required, to present at a scientific conference sponsored by Bioshen, Mirigen (Wang's other company) and others.
At the conference, Wang presented from an existing (and copyrighted) OmniGen slide deck on feed additive research, though he altered the slides to replace OmniGen's logo with Mirigen's. It would have been a clever deception, except Wang got sloppy and gave an electronic version of the slides to the conference organizers and attendees, which revealed OmniGen's confidential notes that were not visible in the projected slides.
While Wang was in China, another hearing was held and the Court ordered him to make a copy of the contents of his computer and mail it to his counsel. He was also ordered to make available any computer and portable storage data within seven days.
When OmniGen finally received Wang's laptop data and had it inspected, the expert discovered more than 4,000 files had been deleted. Likewise, emails were deleted on the iPad used by Wang's wife.
Zheng's iPad was carelessly left in airplane mode when delivered to OmniGen, with her downloaded Yahoo emails still visible. Attachments in download emails can only be opened with an internet connection, which then removes the emails. In one email from Zheng to Wang, the attachment was inconspicuously named "feed additive.docx."
In his defense, Wang claimed that the deleted files were not relevant to the case. What's more, he shamelessly asserted he was tricked by OmniGen into signing a much more restrictive employee agreement than what he initially reviewed. Wang's proof was a version of the original agreement he saved to a thumb drive before deleting this significant document from his laptop.
You already know what comes next. The metadata for the "old" agreement on the thumb drive reveals it was modified after litigation started. What's more, the alleged original agreement on the thumb drive was generated in the newer .docx Word format, where the agreement Wang signed in July 2009 was in the older .doc format.
The judge granted OmniGen's Motion for Terminating Spoliation Sanctions and a default judgement was entered in favor of OmniGen. OmniGen was awarded $3.85 million.
***
And, last up…
Title VII Gender Discrimination and State Law Claims: Lee v. Trees, Inc.
In this last case, Lee sued her employer, Trees, as well as her supervisor and former suitor, Sims, after she was terminated from her job as a flagger.
Lee claimed she wanted to end her romance with Sims in June 2013, but was forced to continue in the relationship, on threats of losing her job (as a flagger, mind you). After four months of this alleged harassment, Lee ended the relationship for good and was terminated ten days later.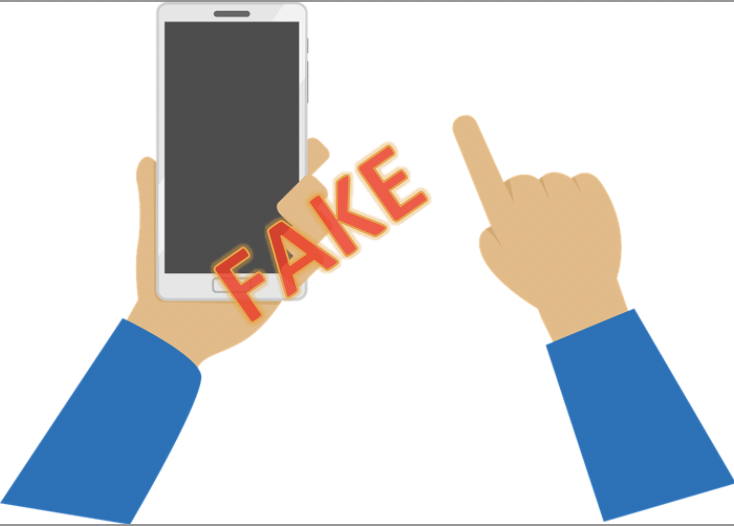 Lee filed two administrative complaints with the Bureau of Labor and Industries (BOLI) and the U.S. Equal Employment Opportunity Commission in December 2013 and March 2014 alleging sexual harassment by Sims and several other co-workers, a hostile work environment, and retaliation. She also claimed to have text messages to and from Sims as evidence that she "asked [Sims] to stop the relationship" and was fired for doing so.
Lee sent printouts of her text messages to her attorney, who forwarded them to BOLI, who issued Notices of Substantial Evidence Determinations and right to sue letters.
When Trees requested the text messages in their digital native format, Lee gave them the same printouts that were forwarded to BOLI. On a second request, Lee produced only one cell phone of the "three or four" or "maybe five" she had while employed by Trees. (Seriously, FIVE?! Who does that?).
When Trees' forensic examiner inspected Lee's phone, he found that many of texts from the printouts were fabricated, but at least 44 of the messages on the printouts really did exist. Trouble is, they were in the phone's "unsent" folder and were time-stamped a year after the alleged harassing.
While Lee denied fabricating the texts, the judge was unconvinced, stating, "Lee carefully and intentionally manipulated and interspersed Sims's actual text messages with strategically crafted false text messages to lend support for her claims. She also failed to preserve her phones and withheld the native, electronic versions of the text messages, in all likelihood to conceal her wrongdoing."
Trees' motion for terminating sanctions was granted and Lee's claims were dismissed with prejudice.
***
Electronically stored information can serve to exonerate or demonstrate guilt. These were just three of many cases where the introduction of ESI as evidence exposed wrongdoing. But, ESI can also uncover character.
Circling back to the subtitle of this post, what do you think motivated the bad behavior in these cases? Are the ESI SmackDown victims morally bankrupt or just lacking common sense? Perhaps its some combination of both, with some arrogance and delusion thrown in mix.
https://traversed.com/wp-content/uploads/2019/09/esi-smackdown-Traversed.jpg
190
270
chris_sullins
https://traversed.com/wp-content/uploads/2019/07/traversed-logo-340x156-emboss.png
chris_sullins
2019-09-06 18:05:09
2019-10-09 13:51:46
The ESI SmackDown